Introduction

While the private sector has embraced Software as a Service (SaaS) like a warm blanket in the wintertime (look at the success of SalesForce.com), public safety agencies have given it a bit of the cold shoulder. The hesitation seems to come from a lack of knowledge and a lack of trust in the reliability and security of these solutions.

But the more you get to know what a SaaS solution can do for you, no matter what size department you are, the more you might want to snuggle up. Every public safety agency should look at SaaS as a way to save money, time, and effort and still get exceptional value, functionality and capabilities. In other words, get the job done more efficiently and more effectively. What's not to like?

Emergency Technologies, Inc. (ETI) has two SaaS offerings worth at least a short snuggle if not a long hug. ETI provides excellent onsite solutions for Fire and EMS records management - Visual Fire & Visual EMS - and the same solutions where introduced about 18 months ago in SaaS or on-demand versions.


Solution Overview

ETI's Visual Fire and Visual EMS are a set of flexible, powerful, and integrated modules to help agencies manage fire prevention, suppression, and EMS patient information. The traditional version of Visual Fire has 21 modules, Visual EMS has 15, and the SaaS versions have the same.

While on-site software applications require hardware, software, administration, support, repairs, upgrades, lots of extra money, and an extra bottle of Ibuprofen (or Scotch), all you need to run the SaaS versions is a high-speed internet connection and a browser. You can't tell the difference between the on-site and on-demand versions other than you get to the SaaS version through a browser.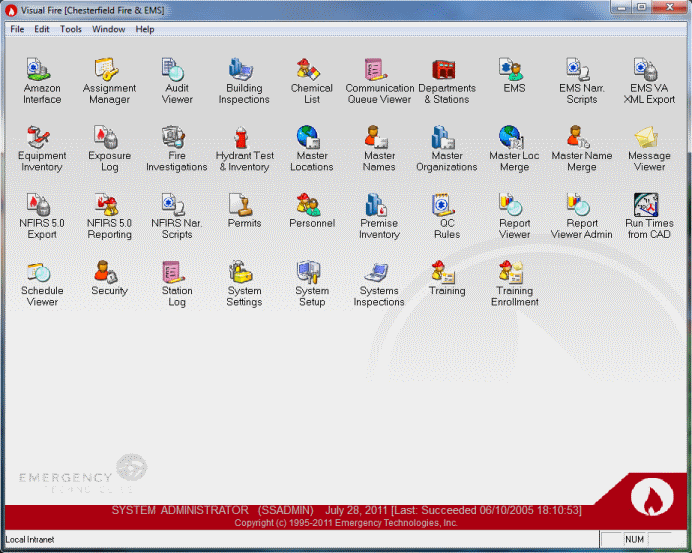 Visual Fire On-Demand Desktop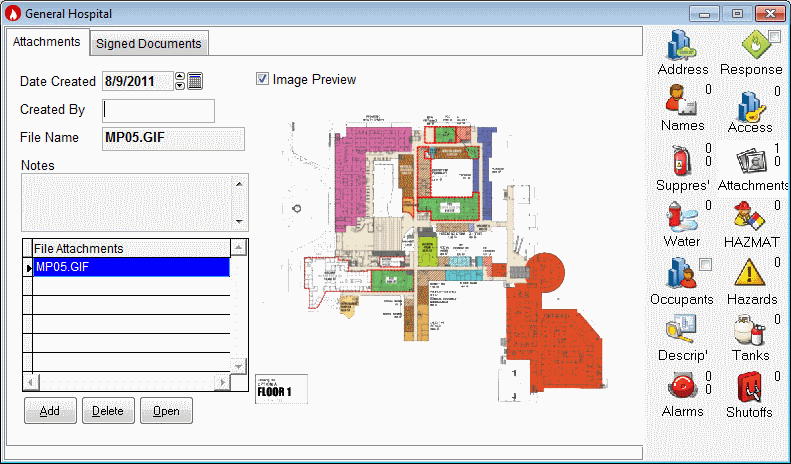 Visual Fire On-Demand Screenshot 1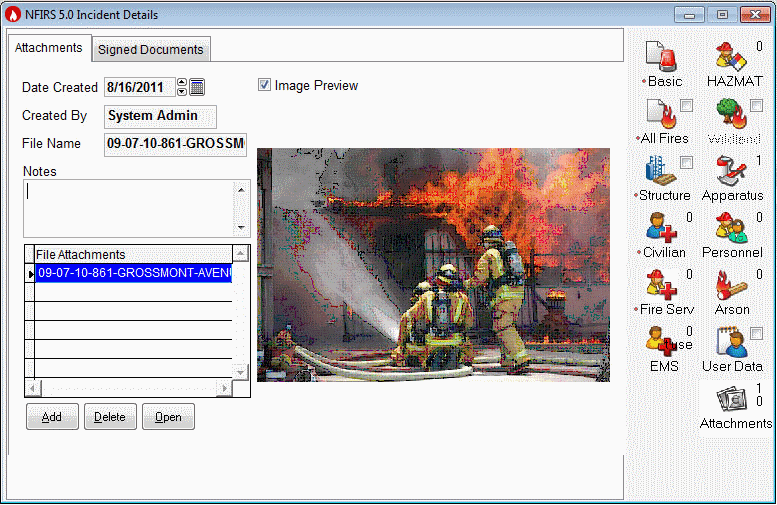 Visual Fire On-Demand Screenshot 2

What Sets Them Apart

ETI has been focused on Fire and EMS solutions since 1995. The underlying technology - the functionality and capabilities - have been honed to a fine edge. They can also handle multiple department situations very well – for example where you have a major city and surrounding smaller jurisdictions all using their solution and they all still need to have their individual system match their needs and preferences (how things look on the screen and what they are called). This is a great way to solve the information sharing issues you may be experiencing with your neighbors.

The biggest differentiator though is the ability to have their solution in two flavors: on-site or on-demand.

The Visual Fire On-Demand solution offers faster implementation timelines, lowers short-term and long-term costs, and removes the IT headache associated with servers, hardware, and infrastructure. ETI handles everything on the back-end, so you only need an internet connection and a browser to use their software from any location at any time.


Final Thoughts

Traditional applications are much more difficult and expensive to maintain over time compared to Saas solutions. SaaS solutions have been shown to have a much lower total cost of ownership and high levels of reliability and security. Another benefit is that a SaaS application can be purchased as an operating expense rather than a capital expense. SaaS can save cash.

So the next time your budget starts to look a little cold and frozen, snuggle up to a SaaS solution and see if it won't warm you up a bit. Especially the SaaS solutions from ETI: Visual Fire On-Demand and Visual EMS On-Demand.

Company Facts

Company Name: Emergency Technologies, Inc.
HQ City & ST: Raleigh, North Carolina
# Employees: 19
Other locations: None
Phone: 919-676-6200
Email: Sales@EmergencyTechnologies.com
Web site: www.EmergencyTechnologies.com
Clients: over 450 Departments
Years in business: 17


Top